from http://starlocalmedia.com/
Posted:
Tuesday, July 8, 2014 11:03 am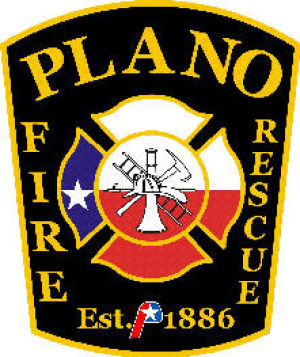 P
lano Fire-Rescue crews were dispatched to an apartment fire in the 6300 block of Windhaven Parkway at the Livingston Apartments just after midnight Tuesday. The fire was reported to have started when a grill caught the second floor apartment's balcony on fire. Before fire crews arrived, the apartment's fire sprinkler system activated on the balcony and extinguished the fire.
Fire crews arrived, shut off the water to the sprinkler system and began an investigation of the fire. Residents of the apartment had been grilling on the balcony and told fire officials that the grill malfunctioned and started other items on the balcony on fire. The residents attempted to extinguish the fire themselves with water from the kitchen before the apartment's fire sprinkler system activated and extinguished the fire. No other part of the apartment was affected by the fire.
Plano's fire code prohibits the storage or use of open flame or charcoal grills on combustible balconies and decks, or within 10 feet of combustible construction unless the balcony or deck is fitted with fire sprinklers as this apartment balcony was.
"This is an example of a fire that exemplifies why it's so important to have these codes in place," said Fire Chief Brian Crawford. "Had the apartment and its balcony not been fitted with residential fire sprinklers, this fire had the potential to grow much larger and affect many residents. Plano is fortunate to have a large number of apartment complexes with fire sprinklers."
More about Fire